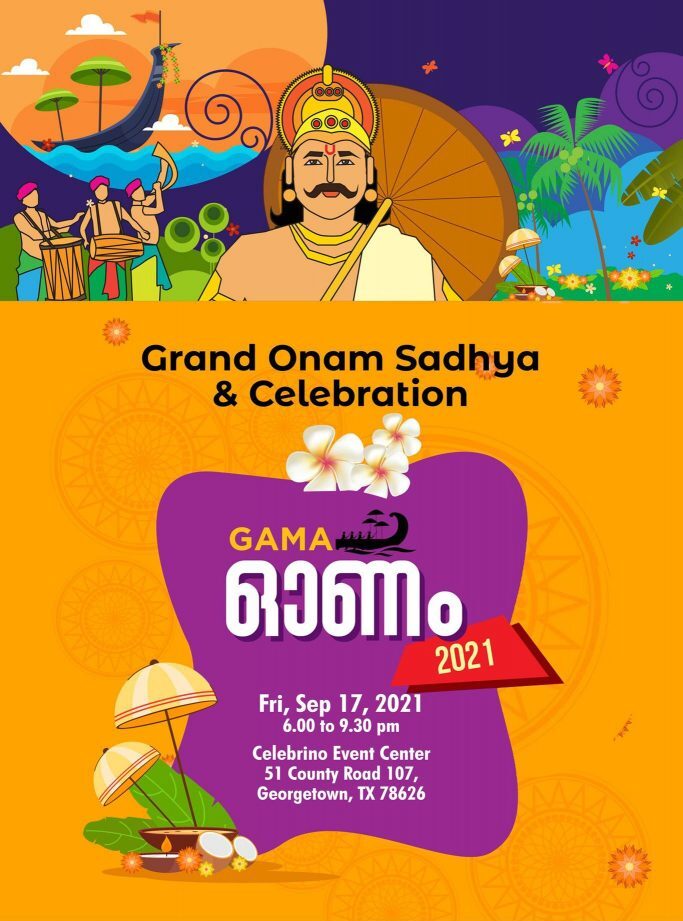 GAMA wishes the entire community a very happy,  and prosperous Onam. We are delighted to have the opportunity to bring an array of programs from our own talented community members and a delightful Sadhya to enlighten your taste buds. Please join GAMA and make this Onam a memorable one.
We will be hosting Onam in a hybrid open venue based on community demand this time.
We assure you that Gama Onam will conducted strictly adhering to CDC Covid Guidelines  and Gama will not be responsible for direct or indirect Covid exposure.
You will be automatically agreeing to these terms when you purchase tickets or participate in this event.
Venue information can be found here  https://www.celebrinoeventcenter.com/