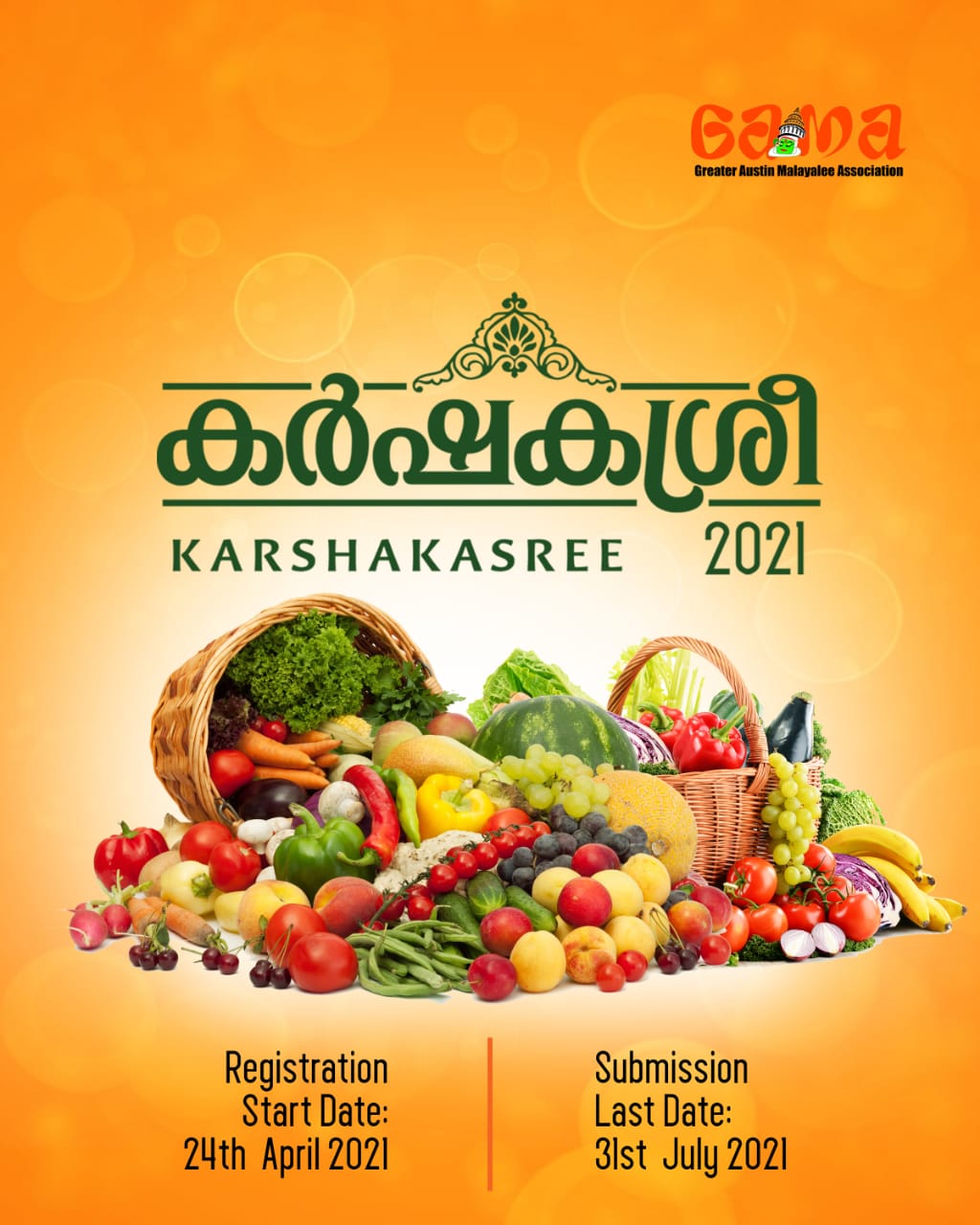 Guidelines & Submissions
For any clarifications, please email to karshakasree@gama.ngo
Whether you are an avid gardener or a person who loves to cultivate in your backyard, front yard, patio, kitchen, or countertop, it's the time for you to challenge yourself and take it to the next level! Greater Austin Malayalee Association (GAMA) invites all Austin Malayalee community residents to register for the 2021 GAMA Karshakasree awards. The awards will be given to the top gardeners among the Austin Malayalee community.
Awards
There will be three separate categories for these awards:
Vegetable gardeners
Patio/Balcony/Counter top (Microgreens) – Miniature vegetable gardeners
UdyanaPalakan – Flower/landscaping Gardeners
First, Second, and Third prize winners will be chosen based on the guidelines set by GAMA.